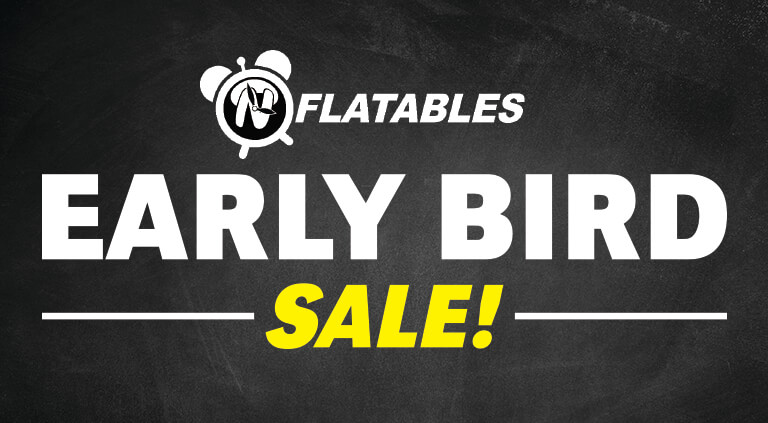 Save today, layaway 'til spring!
Our famous Early Bird Sale is here! Get low pricing on hundreds of inflatables, special package pricing when you buy any 3+ inflatables, and free layaway.
Must purchase 3+ inflatables on a single invoice to qualify for special package pricing. Layaway subject to terms and conditions. Blowers & shipping not included unless otherwise indicated. Sale ends 3/31/2017.