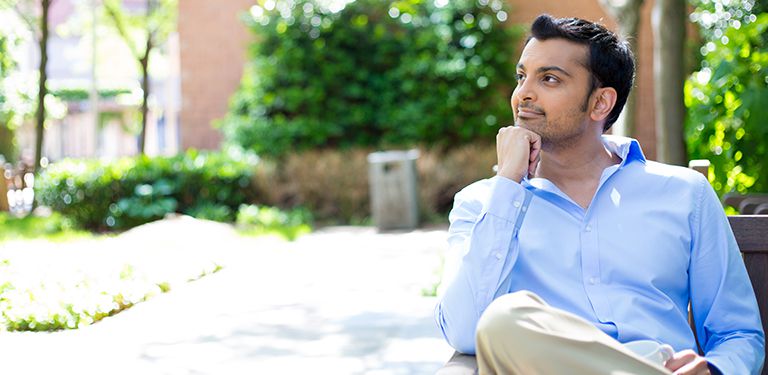 Last Updated: April 27th, 2017 | Brandon Field
So, you're ready to open your very own inflatable indoor play center. Or perhaps you own a family entertainment center and have decided to spice things up with some awesome inflatables. You're excited, we get that! Inflatables are pretty awesome, and when combined with the successful family entertainment center-model, it's even more... well, awesome!
But before you get ready to sign that lease or place that order for inflatables (with us, we would hope!), it's important to know that – like everything — there may be many "pros", but also a few "cons".
Inflatable indoor play centers are lucrative business ventures... if you plan it out right.
We've been working with indoor facilities for nearly a decade, and few if any companies have had as much experience as we have. We've seen people get into this type of business and be very successful, and we've seen others quickly exit within the first year. Why? What causes some to spend a bunch of time and money to just fail and bail, while others rake in the profits?
This article's purpose isn't to scare you away from indoor facilities. On the contrary! Inflatable indoor play centers are lucrative business ventures... if you plan it out right. In that spirit, this article is intended to help guide you in the process of opening an indoor center. We value our customers (and our prospective customers), and we want nothing more than to see you succeed. With that in mind, let's start at the beginning.
Why open an indoor inflatable play center?
If you're currently an outdoor rental company, you may be eyeing an indoor business with a bit of envy. After all, there are less weather-related issues, less physical labor, less travel time, and less chance of damage to your equipment from weather, vandals, or unruly customers.
If you currently have an indoor play center, you may be eyeing inflatables with equal amounts of envy. Not only do kids love inflatables, they are quite affordable when compared to a similar type of hard-ride, making the cost of entry very manageable. Inflatables might just be the perfect way to really take your current business to the next level.
To franchise, or not to franchise?
This is an important first question. There are many franchise chains of inflatable indoor centers available, and many customers take that route. Like any industry, franchises provide a great way to enter a business.
When considering going the franchise route, it might be wise to investigate how established that brand really is in your area.
Much of the value of the franchise comes from the brand-name it carries. With that in mind, when considering going the franchise route, it might be wise to investigate how established that brand really is in your area. Do you see advertisements? Is it a household name?
Many other people decide to skip the franchise route and to go into business themselves, feeling that they can create their own valuable brand-name. Many enjoy the freedom of going-it-solo. In either case, it is totally a personal decision.
Since franchises often come with their own guidelines and rules, this article is probably more informative to non-franchises. However, we hope that some principles will be valuable in either case.
Location, location, location... and demographics
As the old adage goes, location really is everything and can make or break this type of business. Simply finding an inexpensive building with large floor space and high-ceilings (very important, mind you) will not bring the public to your door. Contrary to another popular saying, if you build it, it doesn't necessarily mean they'll come.
Think like a parent: will my location be convenient for taking the kids after school?
So, what is the ideal location then? That depends. Take some time and consider the demographics of your targeted location. Are there lots of kids between the ages of 2 and 10? This is the age group that will most likely be using your facility for birthday parties and the like. Choosing a location near a school or large center that supports youth activities is a good choice, as is a location near shopping malls and popular restaurants. Think like a parent: "Will my location be convenient for taking the kids after school?"
An important thing to remember is that it is very difficult to entertain all age groups, and you may find that it is better not to try. Why? And why does choosing the right inflatables matter?
Focus on your core age group
Some people have concluded that they need an inflatable for every age group: something for toddlers all the way up to obstacle courses for adults. Sounds like a great idea, right? Well...
Many have found, sometimes the hard way, that it is better to cater towards their primary age group. For most, this is children 10 years old and younger. While there may be an adult or teenager accompanying a child to a party, doesn't it make sense to focus on what will entertain your core age group? There's few things worse than purchasing a large inflatable obstacle course that's too big for younger children, only to watch it rarely be used.
Themed inflatables really command attention, and kids love them.
There's another reason to focus on just your core age group: liability. Unfortunately, we've found that most of the injuries we hear about involve adults and teenagers. It is very dangerous to have an adult bouncing with a small child, and teenagers often behave like, well... teenagers. Need we say more? Instead of trying to please everyone with inflatables, might it be better to provide something more age appropriate to entertain parents? Many customers have found providing wireless internet and a lounge area to be successful.
Which inflatables should I choose?
To answer this question, first you need to decide if you're going to go themed or non-themed for your inflatables.
Themed inflatables really command attention, and kids love them, whereas non-themed inflatables are often cheaper and provide a more "professional" look. Many customers have found that themed inflatables need to be rotated in and out, so as to keep kids wanting to come back. The choice is yours.
Now comes time to choose which specific inflatables you want in your center. While you have the freedom to do whatever you want (choosing from our catalog can feel like being a proverbial kid in a candy store!), the reality often is that the inflatables you choose depend on how much space you have — especially the ceiling height.
Give us a call, we'd be happy to provide a solution tailored to your needs.
Don't worry, a good inflatable company can work with you. For instance, we offer inflatables in multiple sizes and dimensions, and many can be configured as a "SpaceSaver" to reduce the height. While having 20'+ ceilings makes life easier, we work with countless companies that have space issues. Give us a call and we'll be happy to provide a solution tailored to your needs.
Protecting your investment
We pride ourselves on selling the finest inflatables available. Cutting Edge Creations-brand inflatables are known for their durability (seriously, ask anyone). That said, here's a bit of reality: inflatable products aren't made with steel and rivets. They're made by hand, sewn together with thread and are going to suffer from occasional wear and tear, depending on how often they're used. Be prepared for this to happen to your equipment. Your inflatable, no matter who makes it, is most likely going to need at least a minor repair in the first year. It's important to be aware of the required maintenance for inflatables.
That said, there are some things you can do to mitigate this. First and foremost, choose a reputable inflatable manufacturer that uses durable materials. Do they use only 18oz vinyl? Are the seams double-stitched? Does the inflatable have replaceable wear covers? How good is the warranty? What's covered and what isn't covered?
Would you drive across the country without a spare tire? Have a backup "spare" inflatable.
Another very important thing you can do is have a backup inflatable. A backup inflatable? Really? Think about it this way: would you drive across the country without a spare tire? Have a backup "spare" inflatable. It doesn't have to be anything fancy — a simple bouncer will do. But when one of your main inflatables needs to go in for repairs, that spare bouncer will look much better than empty floor space.
Be sure to inspect your inflatables frequently, so you're not blind-sided when an issue arises. It's a great opportunity to check your blowers as well, making sure the cords are intact and the blower isn't clogged. Clogged? Yes, blowers can get clogged with dust and debris, and this can affect performance.
Preparing ahead of time and understanding the warranty terms helps protect your relationship with your supplier. Having and maintaining a good relationship with your supplier means they will work with you, be on your side, and quickly attempt to correct the damage in a fair and equitable manner. That means you get back up and running quickly.
Closing thoughts
In addition to all of the above, sometimes adjustments are needed, including being prepared emotionally and mentally. As in all customer-service industries, diplomacy is a must, and a delicate approach is often required. Your customers have the power to make your business grow. Make sure you always provide a memorable experience. Keep in mind that a happy customer is a repeat customer, and a happy customer will chat with their coworkers, club members, relatives, and friends.
Operating an indoor inflatable family entertainment center can be a very rewarding and profitable business for those who plan accordingly. Please remember that we are here to help, and if you have any other questions, just give us a call.